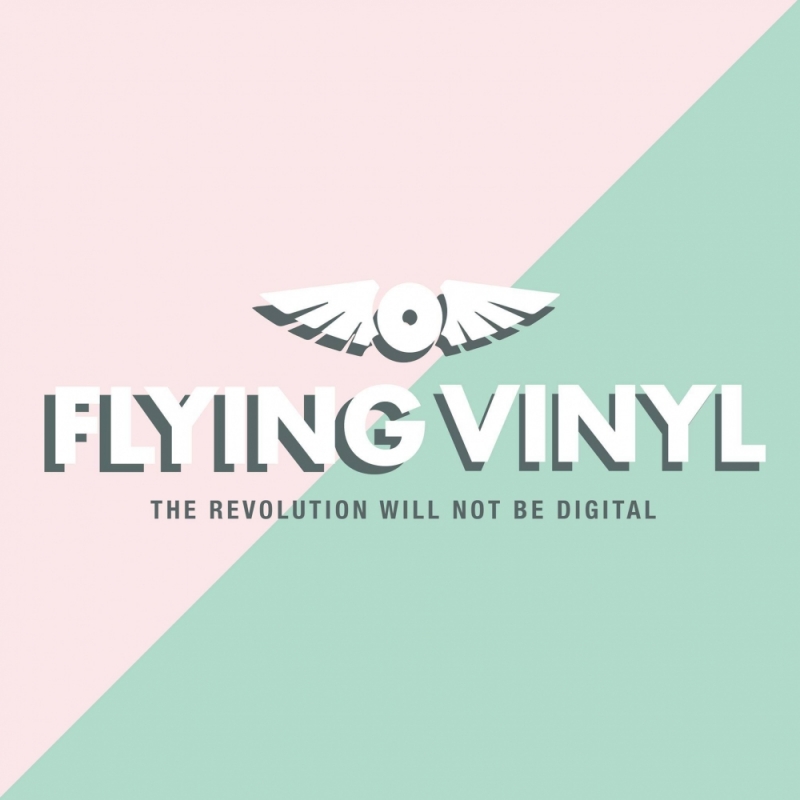 We grill Flying Vinyl on emerging artists, the music scene & favourite music venues.
Posted – 2018-10-08
We chat to Flying Viny about Chappaqua Wrestling, networking, and the emerging music scence in Manchester!

What is your favourite music venue in the UK?

I think in London, House Of Vans is fantastic, it really feels like an experience to go there. Roundhouse in Camden's pretty special as well and also Sunflower Lounge in Birmingham, I like that place because it's always packed and messy.

What and where is the best gig you have ever been to?

I think Peace at the O2 Academy in Birmingham. It was just as they dropped their debut album and was just the most ridiculously rowdy gig.

What has been your career highlight?

There was a moment in 2016 when we put on the first ever Flying Vinyl festival. The Amazons we're on stage and I was stood just behind the barrier looking out over this sea of people all circulating - I remember looking around, at the logo on the wall and all of this chaos and thinking how amazingly far we'd come in less than a year since launching FV. It was the first time I'd actually stepped back and realised what we'd created. That was a bit of a highlight looking back.

What are your reasons for selecting your artist pick?

Chappaqua Wrestling are really new, we caught them at The Great Escape this year and we're just really impressed by their sound, a sort of cross between Oasis, Magic Gang and Steely Dan. Their a good bunch of lads as well so we've put out a record with them recently.

What made you be involved as a curator for Off The Record 2018?

I was asked to do it a couple of years ago having known nothing about Off The Record but thought it was a great event. I really like multi-venue events and having something dedicated not just to new music but to REALLY new music we really like. Plus Manchester's such a decent place for music at the moment, it really feels like there's an interesting scene emerging which it's struggled with in indie-rock for the last few years.

How do you think the music movement has changed over the past 10 years?

A part of me thinks we're living through a golden age of music actually. For all the downsides of digital and streaming, as a music consumer you can now just listen to everything - when I was a kid you had to be so much more selective. So as a music consumer a lot of barriers have been broken down in that respect. Where I think we need to improve the situation is in actually creating a business model that's sustainable for everyone. We currently have streaming services haemorrhaging money, a few labels making a bit more than when piracy took its grips and artists making so little money, that's the great problem of our time.

What do you think people can learn from the OTR conference?

I always think that the quickest way to learn the business isn't to study it at university, it's to go out and find people who've been doing it for a while and understand it and then learn from them, in whatever capacity. Off The Record's great because you've got lots of key people under one roof discussing issues. We get a lot of young people getting in touch who are doing the same thing that's always been done.

I think if you're young and want to get in to music, you should go to a conference like Off The Record, listen to problems that the industry is facing (there are a lot of them) and dedicate yourself to solving them. It might be that someone in the audience ends up creating something that completely disrupts the major ticketing companies, or finds a method of streaming music that pays adequate rewards to creators, or creates a blockchain for publishing rights. Ideas and creativity come from understanding the problems and the people trying to solve them and that's what you get from Off The Record.

What advice would you give to bands starting out in the industry?

The most important thing is art. There's a lot of distractions out there now, posing for pictures on social media and all of that but everything starts with art and you can be terrible at the business side of things if you can create something that really connects with people. The ease of recording now means that you don't have to spend a fortune with expensive studios and producers, at first do as much as you can yourselves and concentrate of making ground-breaking material that pushes the boundaries of what's possible.

How important is it that new bands are recognised?

Massively, I think because of the nature of technology we have a situation where anyone can record music and there's just way to much content. As a result people are getting lost in the noise of the internet and that's where we all have to support new artists and help them to emerge from the rest of the crowd. At the moment there aren't that many outlets that are really helping new artists along in that respect.