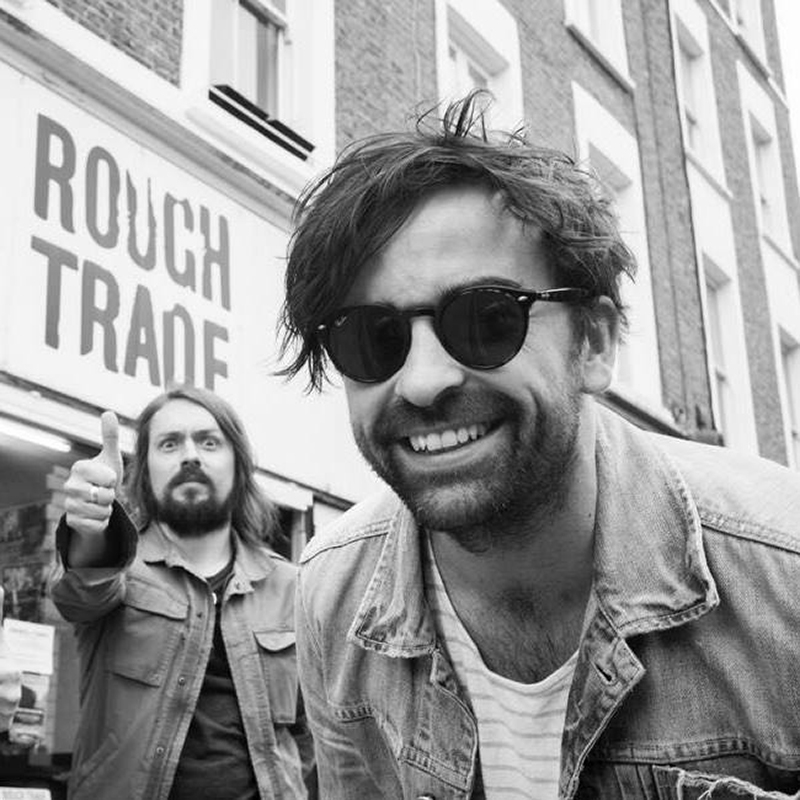 We chat to The Travelling Band's Jo Dudderidge on how band's can make it in the industry.
Posted – 2017-10-02
When musician, songwriter and producer Jo Dudderidge isn't writing criticaly acclaimed albums for his band The Travelling Band, he's running Pinhole Sound Studios and the band's label Sideways Saloon. We chat to him to see what key advice he can give to bands of the future ahead of Off The Record this November.

1) What made you be involved as curator for OTR 2017?

I really loved OTR last year; it was a real buzz in town and I found out about some ace new artists like RHAIN, Martha Gunn and Blueprint Blue that I hadn't heard of before. I didn't hesitate when I was asked to be a curator, especially at a time when there's so much great new music worth shouting about.

2) How do you think the music movement has changed in Manchester/UK since the early 80's to present?

You could write a book on that! I'm generalising a little, but I think modern life and technology make it harder for larger cultural movements and fandom to form in the same way, around bands especially. Everything moves so much faster now with social media and streaming etc. which possibility makes music more disposable than it used to be. At the same time, music fans are searching for authenticity, which helps to explain the rise in vinyl sales and relatively buoyant live music/festival scene. Furthermore, advancements in more accessible recording equipment and the distribution of music have broken down many of the barriers in music creation that used to exist. Cultural trends are smaller and faster paced than say, twenty years ago, and they exist more globally than regionally, with cities like Manchester paving the way.

3) What do you think people can learn from the OTR conference?

A lot, I hope! I'm looking forward to listening to all the panels, meeting new people and hearing their experiences. The main thing I try to remind myself is that there is no magic wand in the music industry. Everyone's journey is different. The challenge for bands and artists is to find a sustainable creative process and above all enjoy it!

4) What advice would you give to bands starting out in the industry?

Write good songs. Once you've worked out how to do that, you can worry about the other stuff.

5) How important is it that new bands are recognised?

Being in a band at any level requires hard work and dedication. It's all about momentum and collective spirit too. Recognition can help to keep a project moving forward and it can also open up opportunities to reach a new audience. It's not the the be all and end all, but in an artist's fledgling years it can make a big difference.

6) What is your favourite music venue in the UK?

Despite the horrendous load in/out, it has to be The Deaf Institute in Manchester.