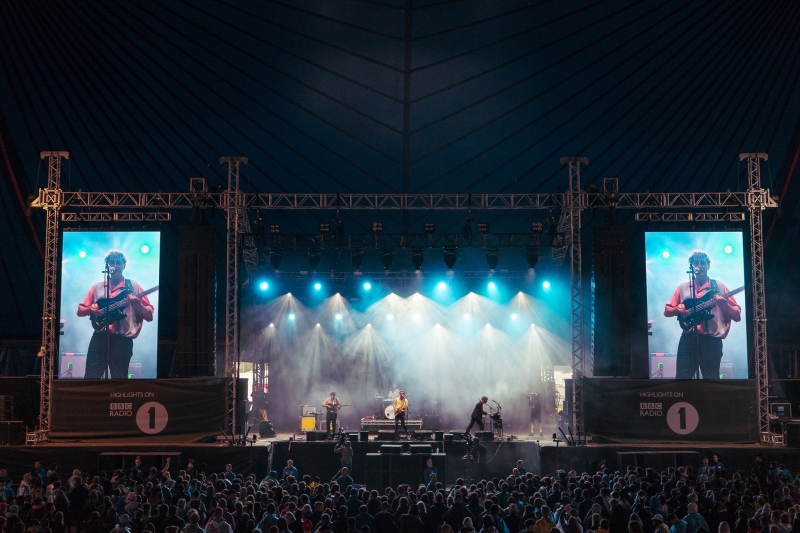 We chat to LAB Records founder Mark Orr on why he is so passionate about the music industry.
Posted – 2018-10-11
Mark Orr founded LAB Records, an independent label with offices in Manchester and in London in 2007. He tells us what his favourite small venues are, gives key advice to artists starting out in the industry and discusses his career highlights.

Mark is a panelist on our DIY vs Indie vs Major panel, which will evalutae what being an independent artist in today's music industry entails and what the future holds for the DIY approach.

What is your favourite music venue in the UK?

It's hard to look past some of our great small to mid-level Manchester venues: Deaf Institute, Gorilla and the latest addition: Yes. It's so crucial that we have great venues at this level to attract artists earlier in their career.

What has been your career highlight?

Wow - it's tough to narrow down to one. I think the fact that our label is still around 10 years in, with some 170 releases under our belt, and still growing week-on-week. The indivdual moments that stand out probably happen live: seeing our acts play arenas or the main stages at festivals.

What do you think people can learn from the OTR conference?

It's a great opportunity to get in the room with people from different parts of the industry. I think most of us who have been doing this for a second have learnt a lot - and made plenty of mistakes - so if there's a way to pass that knowledge on in some small way it has to be a positive thing. I'll definitely be attending as many panels as I can!

How important is it that new bands are recognised?

Most of our business deals with artists that are pre-album one so of course it's something really close to our hearts. Ultimately as a UK industry we need to create bands to headline festivals 3, 5 or 10 years from now - and the development stage is a critical part of that.

What advice would you give to bands starting out in the industry?

Hone your skills and make sure you understand the business side of the industry, as well as the creative. Only publicly share your best work, develop songs over time and test them live. Only at that stage should you start thinking about building a trustworthy team, be that management, lawyer, booking agent or label.


How do you think the music movement has changed in the past ten years?

Even since we started the label the focus has shifted massively from physical to download and then to streaming (with physical making something of a comeback!). It's such an exciting time right now for discovering music, there are no boundaries for a new act in terms of where their records an take them. There are countless success stories from the past couple of years of independent artists blazing their own trail, I'm sure it'll serve to inspire the next generation.