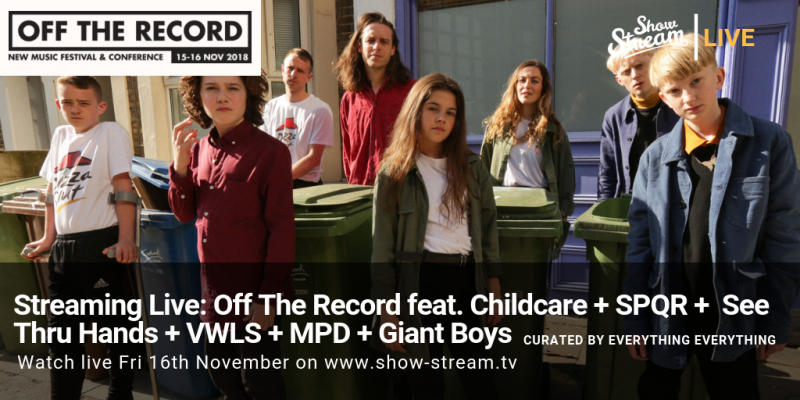 Showstream livestream Band On The Wall at OTR 2018
Posted – 0000-00-00
We've joined forces with the lovely folks at Showstream, to bring you an Off The Record exclusive. This November you can watch 6 live performances streamed from our new venue Band On The Wall!

The line-up at Band On The Wall has been curated by Everything Everything, and features the best in new talent, including music from CHILDCARE, SPQR & more.

We'll be streaming live on Showstream TV on Friday the 16th November. Learn more and sign up for an event reminder here.