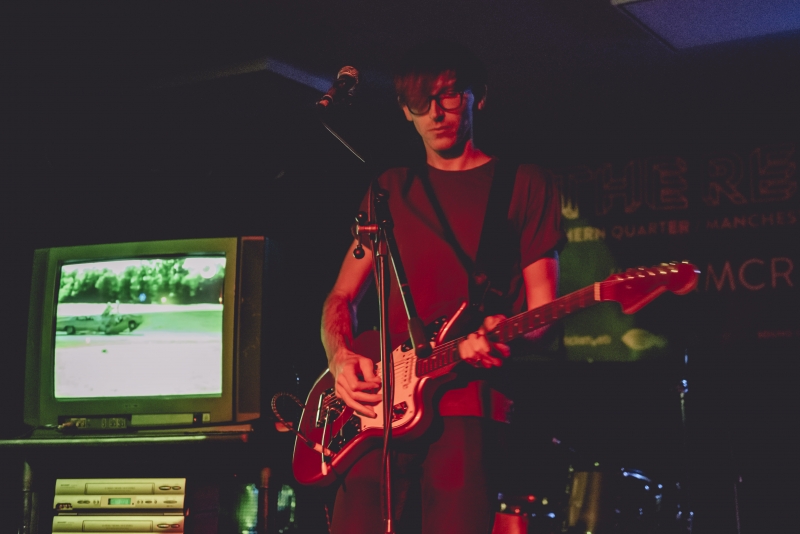 Representing bands such as FEWS & TVAM; we grill Craig on what advice he gives to bands.
Posted – 2017-09-26
Discovering new music has always been at the core of Craig's interests and having joined Key Music Management, he now represents FEWS and TVAM.

What made you be involved as curator for OTR 2017?

TVAM, whom I manage, appeared last year and spoke very highly about the experience as did everyone else I knew in attendance. It's nice to be offered an opportunity to shine a light on emerging talent, and i'm always looking for an excuse to come to more shows in Manchester.

How do you think the music movement has changed in Manchester since the early 80's to present?

Musically I don't think that it's fair to compare the two era's as Manchester's contribution to that decade is unquestionable and arguably unrivalled in most cities the world over. Perhaps there is a professionalism that now exists that would have been, at best nascent / at worst non-existent in the early 80's when 'music industry' meant 'London'. Mavericks & visionaries like Tony Wilson, Rob Gretton and their charges laid some very significant foundations for what would follow & their influence still reverberates.

What do you think people can learn from the OTR conference?

Hopefully we can see an array of new talent that illustrates that we are living during a hugely creative era for music and the opportunities for discovering an audience (or a band) are better than ever.

What advice would you give to bands starting out in the industry?

That there are very few 'get-rich-quick' schemes . Be prepared for the long-haul and try to find a team who you can work with through good times and the slog.

How important is it that new bands are recognised?

It's vitally important for new bands to have airtime and platforms from which to develop. In recent times there has been much conversation about the same handful of acts dominating the festival circuit, unless new acts can grow then we're going to see diminishing returns.

What is your favourite music venue in the UK?

It's one I went to only very recently; Hebden Bridge Trades Club. Lovely room, great sound and fantastic staff / promoters along with a proper pint - 10 out of 10 from me. Can't wait to go back!