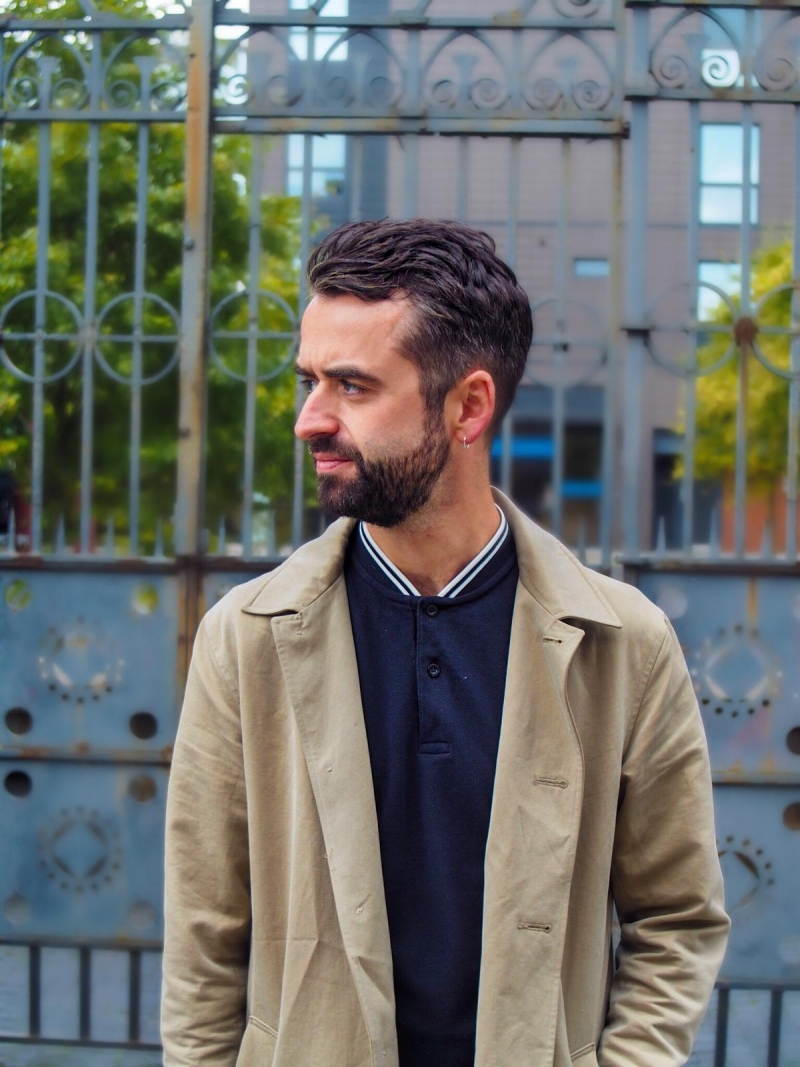 Founder of Scruff Of The Neck we chat to Mark Lippmann and find out his top three UK music venues!
Posted – 2017-09-23
Mark is the founder of Scruff of the Neck a music collective based in Manchester. Find out which music venues list in his top three!

What made you be involved as curator for OTR 2017?

We're a music company based in Manchester and the festival has the potential to become really important for our music community in the city. There was a void left when In The City discontinued and it's refreshing to see the conference angle tried again with a fresh approach. This instantly made me want to be involved.

I've personally met this year with Dave, Andy and Emma for the first time who are instrumental in running the festival and we all seem to get on and have shared visions so it only seemed natural to get involved.

How do you think the music movement has changed in Manchester/UK since the early 80's to present?

I was born in 1988 so I can't remember much about the scene as such but I've obviously read a load of books, watched the films and most importantly been for beers with people from the past eras.

I think the main change is an obvious one, technology advancements mean we are all working almost perpetually! E-mails are bashed about on the move, after dinner, at the pub etc, it's non stop! That's how I feel it is in Manchester now, it's less attitude and charisma (although that does still exist!), it's more about efficiency and hard work and most importantly people connecting.

What do you think people can learn from the OTR conference?

I think people can learn that there are still actual human beings behind the e-mail addresses and LinkedIn profiles! One thing I've loved recently is getting the opportunity to meet some of the people doing great things in music, generally they are all mega and a lot have become good friends. I think people can take that away from OTR and can move forward with more confidence on their own journeys.

What advice would you give to bands starting out in the industry?

I'd say talk to as many people as possible and listen. It's very easy to hear one opinion and then be entirely influenced by it. Id encourage bands to get out there and hear different ideas, experiences and advice but then ultimately make up their own mind.

I'd also say that bands need to be prepared to fail. It sounds a bit cliché but it's really important to make those mistakes and learn from them then and go again. The great thing about talking to other people (bands, venues, industry etc) is that you can all share your lessons learned and avoid the mistakes recurring together.

The main thing for me though is just work extremely hard and be nice to work with.

How important is it that new bands are recognised?

It's important that bands have the tools and knowledge to know how to get recognised but even then it's subjective. If you are good enough, you are a sociable and friendly person and you graft relentlessly then you will get noticed, it's as simple as that.

I think new bands are getting recognised on many different levels these days, you've got people doing really cool things at all sorts of levels and each one can be a step towards ultimately becoming a career band. You get on a Scruff of the Neck show and that's a form of recognition, DHP give you a support slot and that's recognition, Kendal Calling book you, that's recognition.

The bands just need to keep getting recognised by more people I suppose, and I believe that ball is in their court!

What is your favourite music venue in the UK?

I'll give you 3 of my favourites and leave the readers to decide which is number one! Brudenell Social Club in Leeds is brilliant. Gorilla in Manchester is spectacular; it's got that top end venue level of production but is just the right size that local bands can realistically aim to play there one day. Rescue Rooms in Nottingham is class as well, the DHP guys know how to kit out and run a venue.

What is the favourite part of your job?

I love seeing a sold out venue and hundreds of people all gathered together committing their valuable social time to be there at that venue for that band. It's such a beautiful thing and everyone is in such a good place! I feel immensely proud every time I see a full venue, I'll never get tired of that.

I also love meeting with other people in music. I am known to fancy a beer at any given opportunity and I just so happen to work in an industry where that's almost compulsory. I've made some lifelong friends who play in bands, or work for other music companies or who are just fans at shows! It's such a perk.

The main thing though is seeing bands develop. When The Slow Readers Club sold out The Ritz it was such an emotional moment as we'd been there on the journey from such an early stage, when you know they are good enough and they do it it's such a satisfying and proud feeling. I'm loving it at the moment as we are developing more bands than ever, there is some real talent coming through that we are lucky enough to work with.