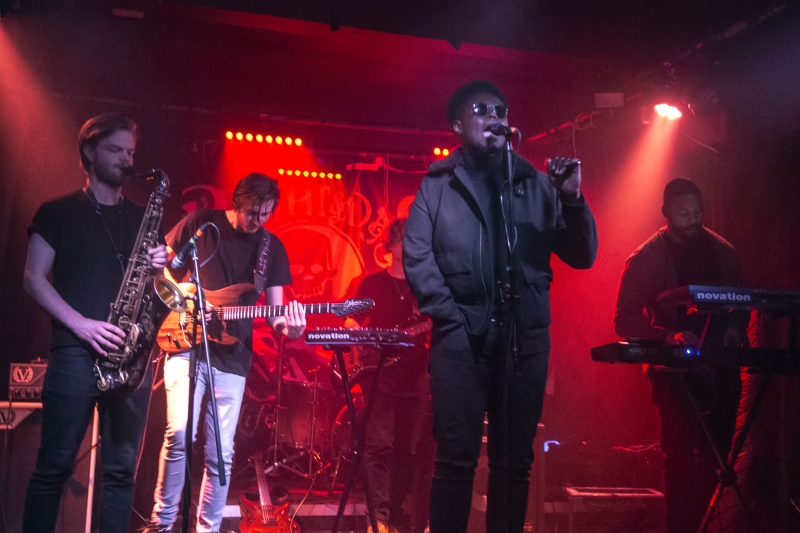 Championing new music is all part of Louise's role as Editor of The Unsigned Guide.
Posted – 2017-09-18
Louise Dodgson is Editor of The Unsigned Guide, a UK music industry directory aimed at unsigned and emerging bands & artists looking to further their music careers.

What made you be involved as curator for OTR 2017?

I was approached by OTR and jumped at the chance! At The Unsigned Guide we are firmly behind championing unsigned and emerging talent and there is so much out there still unheard!!

How do you think the music movement has changed in Manchester since the early 80's to present?

Manchester has always been a thriving epicentre for music and culture, and has always had a very DIY approach too. If you think back to the days of Factory Records, the Hacienda and Tony Wilson, through to the noughties with iconic labels such as Grand Central and Fat City coming out of Manchester, it's apparent that new talent always finds an outlet in this city. There are so many exciting bands and artists bubbling under in Manchester, plenty of gig venues to tap into music of any genre you fancy, and the people here just get stuck in and make things happen, which makes for such an interesting and vibrant scene.

What do you think people can learn from the OTR conference?

It's essential for bands and artists starting out to get to grips with the basics - who does what in the industry, how each person can help them, how to best promote themselves. There's so much that artists can undertake and do for themselves these days which is really empowering, but also overwhelming, so soaking up as much advice from people in the industry who have experience in these areas is invaluable.

What advice would you give to bands starting out in the industry?

I would say to start off slowly and build things up gradually. Get your music sounding the best you can, play as many gigs as you can to nail your show, then hopefully you will start to build a following organically. Start small, with contacting local radio stations, blogs, magazines etc. and once you start getting exposure through these outlets, you can start knocking on the doors of more established blogs or national radio stations. Many bands want to jump ahead to the big opportunities such as playing the established festivals, but don't realise you need to have laid the groundwork before these opportunities will come along.

How important is it that new bands are recognised?

It is incredibly important that new bands are given a leg-up as much as possible. It is very competitive for unsigned acts these days which makes it difficult for genuine talent to get noticed so everything we can do to help shine a light on exciting new acts will help them along their journey.

What is your favourite music venue in the UK?

So hard to pick one. I do love Manchester Apollo as I've seen so many great gigs there over the years, and theatre-style venues tend to lend themselves to great sound and layout. Albert Hall in Manchester is really special and unique for live music. And, on a good day weather-wise, you still can't beat a festival stage with the ground vibrating beneath you.

During your role, which unsigned bands have you unearthed, who have gone on to have a successful career in the music industry?

It can be such a long journey for bands to get to the level of recognition where they're a household name - and many don't make it quite that far. We championed The Lottery Winners on our blog in August 2013, they signed a deal with Warner in 2016 and are just starting to shout about their debut album & a tour on the way later this year. Just goes to show how long the process from an initial buzz to a record deal can take. Fickle Friends, Marsicans, DOE, The Slow Readers Club, False Advertising and Brooke Bentham are all doing marvellously. Our blog tends to catch artists at the stage just before they start to get decent festival slots, or national radio play & coverage, so it's great to shout about them so early on. Once the industry cogs start whirring it's an incredibly exciting time for an unsigned band and it's fantastic to follow what happens next to the artists we feature.