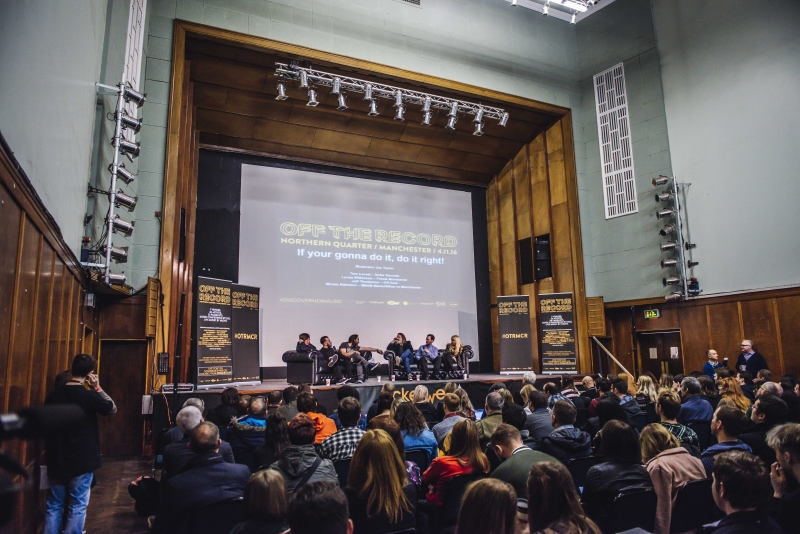 In the Spotlight: Jennifer Cullen from Ticketmaster.
Posted – 2017-11-08
We caught up with Off The Record curator and Ticketmaster's Jennifer Cullen as she offers advise for new bands and what to expect from Friday's conference.

What made you be involved as curator for OTR 2017?

I think several things have merged together that have meant I was asked to be curator for the 2017 festival. Manchester is my home city and attending OTR there last year got me really excited for some of the new music and talent in the city. It was great to see the project come to life and I am really looking forward to it this year.

How do you think the music movement has changed in Manchester/UK since the early 80's to present?

I think the Manchester music scene has always been an esoteric place with room for anything and everything and I'm glad to see that hasn't changed.

What do you think people can learn from the OTR conference?

I think the best thing they can learn is the name of the person sitting next to them. If you're at a panel then it's probably for similar reasons to other folks in the room so the best thing to do is start up a conversation. You never know where that could lead. It might turn out to be a new friend, or it might open up a door to a possibility you never imagined.

What advice would you give to bands starting out in the industry?

Getting stuff done requires a certain amount of hand shaking and a lot of elbow grease but the most important thing for a band to do is to be artists. So if you can find someone you trust who can work with your on the practicalities and getting you in front of people that can be a massive help.

How important is it that new bands are recognised?

It's massively important. Grassroots music needs to be shouted about and it needs support, which is why it is great that festivals like OTR are happening. Backing new bands / artists and giving them the platform and acknowledgement they deserve is absolutely key to the continued growth of the music industry. Every band has to start somewhere.

What is your favourite music venue in the UK?

That's a really hard question. I absolutely love going to gigs at the Soup Kitchen and The Castle in the NQ, they are both such a good venues and you always have a great time, however I would have to say my ultimate venue would be Manchester Apollo, it will always hold a special place in my heart. I worked there for a few years and I've seen so many amazing gigs there that I couldn't even begin to list them all.